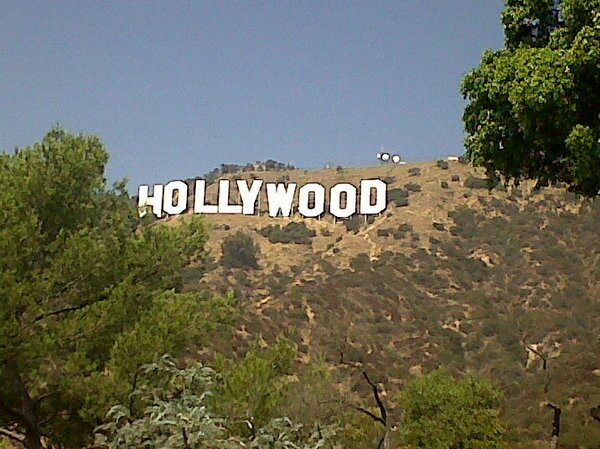 The Hollywood sign is one of Los Angeles' most iconic landmarks, attracting tourists of all stripes who are usually unaware of the frustrations they create for property owners.
Hollywoodland homeowners whose homes sit on the narrow streets above the Cahuenga Pass voiced their concerns to Councilman Tom LaBonge and represenatives of City Council President Eric Garcetti at a meeting Tuesday.
"We feel we are at high risk of fire and accidents from the behavior of tourists on our substandard streets," a message from the Hollywoodland Homeowners Association reads. "It is [a] serious situation, and we have very little protection. Even if you do not live in an area directly impacted, we all know how fast fires can spread."
Property owners complained Tuesday about tourists that park on residential streets illegally, leave rubbish behind, and create fire hazards when they smoke near brush.
Some residents at the meeting said devices like GPS have created an influx of tourists and cited websites created by "traitors" in the area that tell visitors how to gain the best access to the notorious sign as part of the problem.
A few residents are so fed up that they've placed signs outside their homes to tell tourists they aren't welcome.
Other homeowners, however, had suggestions for how the city could reach a middle ground with tourists. One resident, Hank Pinczower, suggested an old idea that would involve creating a tram from Griffith Park's Travel Town to a Hollywood sign viewing platform.
A tour company owner, Patrick Hickey, suggested monetizing the sign through a fee collection from tour buses and vans that could be used to patrol areas.
LaBonge said officials would meet with tour company owners Thursday to discuss the issue further. Although sympathetic to concerns from homeowners, LaBonge, much to the dismay of homeowners, suggested the area does not experience any more traffic than many other Southern California hillside communities.

Reut R. Cohen is a graduate student at the University of Southern California's Annenberg School for Communication & Journalism, which has partnered with KCET-TV to produce this blog about policy in Los Angeles.