Closing out National Poetry Month and inaugurating a new series of collaborative literary events, the city's Cultural Affairs department staged a tribute on Sunday to the late Wanda Coleman in the grand lobby of Leimert Park's Vision Theater (full disclosure: I was the emcee). I worried that the afternoon-long event would compete with the festive noise of the monthly Leimert Park Art Walk happening outside the theater's doors, but that wasn't the case; the noise, notably the drumming, actually provided a joyous soundtrack to what was truly a celebration that included a filmed interview with Coleman by Bob Bryan (one of the event collaborators), a cross-generational lineup of performers and readers paying homage to Coleman through word or music , and a panel on the artist's role in their community.
It was overall a spontaneous, revelatory, intimate affair, and very much in the spirit of Coleman, a true community poet whose presence traveled well beyond her native Watts and reached into journalism, academia, and leftist literary intelligentsia. But the day made clear where Coleman lived most comfortably, where she drew inspiration. When she describes herself first and foremost as a "black urban female poet" in Bryan's film, she chooses those words, as she chose all of her words, carefully.
Sunday's retrospective -- Coleman died last year at the age of 67 -- was also very much of the moment. The unrest on the streets of Baltimore following the funeral of Freddie Gray, a young black man who died of massive spinal injuries sustained while in the custody of police, resonated with the themes of Coleman's work, chief among them the omnipresent anger and disaffection of the black dispossessed in neighborhoods in big cities everywhere. The title of one of her essay volumes, "The Riot Inside Me," actually sums up that feeling nicely, describing the emotional context missing from the media-worn images of residents looting and burning stores (CVS, in this case). That title suggests that most black people, not just poor people, always have to manage an anger that's at once historical and immediate; it's not simply the anger of too few jobs and opportunities, but also the anger of emotional neglect. It's the anger of too little recognition by anyone outside of the bare, cloistered world in which too many black people live.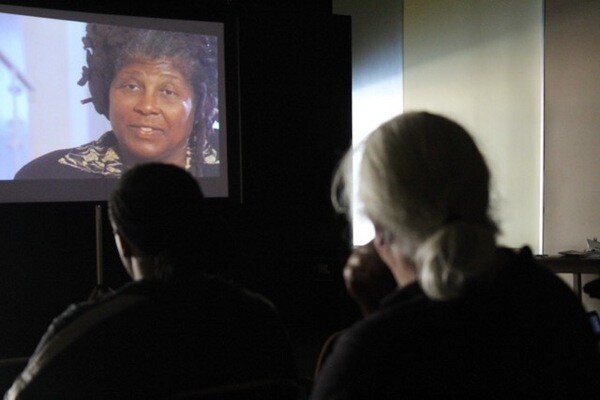 The Wanda Coleman event was also timely in that it was close to the 23rd anniversary of the 1992 unrest in Los Angeles, touched off by the brutal treatment of another young black man, Rodney King, by the police. South Central erupted in flames then, though even in crisis, I can't help but think that compared to West Baltimore, South Central and even Watts are practically a resort. Our enclaves of black poverty are not the failed nation-states of West Baltimore, or Newark, or the South Side of Chicago, where blocks of buildings have stood empty or ruined for years, with little chance of revival or reinvention. I have a white, well-off friend who visited a public high school in in Newark in recent years and was dumbfounded by the decay he saw -- it made him ashamed to be an American, he told me. How can people tolerate such conditions in the richest country in the world?
I didn't have a good answer. I do know that if the best place in your neighborhood is a CVS drug store, if that's a beacon of progress, then you're in trouble. We all are. Ransacking it solves nothing, of course. I know it's better to have a drugstore in the neighborhood than to not have one. But we are being too literal here. The tearing apart of the store is symbolic: it's vehemently rejecting the idea that a chain store legitimizes a people, that it alone confers meaning or progress of any significance. It's a rejection of the notion of what I call 'retail justice,' which many people strove to effect in L.A. for years after our unrest. Not because chain stores are justice, but because by the '90s retail seemed to be the most doable kind of justice left. But we have even failed at that: in South Central and thereabouts we now have some more Starbucks, but no Trader Joe's or sizable hotels. We got exactly the retail everyone thought we deserved, nothing more.
One of the most memorable documentaries I've seen is "The Boys of Baraka" from 2005. It followed a group of young black male middle-schoolers from the worst part of Baltimore who spent a year in a Kenya boarding school. That experience was fine, predictably eye-opening for them, but it was the ending that haunted me. When the boys returned home, their parents were hit with the realization that they actually had to come back to Baltimore. The trip across the world had made the families realize for the first time how little opportunity their children actually had, and would always have, in their own community. The parents looked shaken, but they had no options. That feeling is what fueled the unrest in Baltimore. People need more than what they have, and it's not CVS.
In the panel that ended Sunday's event, writer and educator Randy Ross said that an artist speaking truth is only the beginning -- next they need people in the wider world to hear the truth, and to believe it. To buy into it. Kamau Daaood, a co-founder of the World Stage in Leimert Park and a venerated community poet in his own right, said it's simply the lot of black writers to struggle to bridge the gap between invisibility and recognition, to labor in the vast space "between the roaches and the stars." Nobody asked him which one he feels we're closer to these days. Some things are better left unsaid.