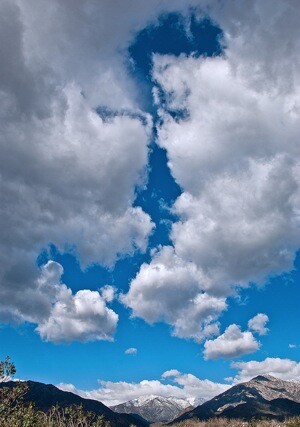 Photo: Russ Allison Loar/Flickr/Creative Commons License
A cold air mass over the Southland sent temperatures plummeting this morning, and a record low for a December 20th was recorded in Lancaster.
The 14 degrees Fahrenheit recorded in Lancaster beat the record of 15 set on this day in 2006, according to the National Weather Service. A frost advisory in effect in the Antelope Valley and across the region was scheduled to expire at 9 a.m.
The Antelope Valley will remain chilly today, but the rest of the region will be doing a little better. The NWS forecast sunny skies today and highs of 50 on Mount Wilson; 52 in Palmdale and Lancaster; 60 in Saugus; 62 in Avalon; 64 in Burbank and at LAX; 65 in Long Beach, Newport Beach, Pasadena, San Gabriel, Woodland Hills, and downtown L.A.; and 67 in Anaheim.
NWS forecasters said they anticipate unsettled weather through Christmas eve, with a weak storm moving across the area Friday night into Saturday, generating light precipitation. On Sunday night and Monday, a stronger storm will hit the region, "bringing the threat of significant precipitation," according to an NWS advisory.
The NWS forecast partly cloudy skies Friday, rain Saturday, showers Sunday, rain Monday, and a mix of sunny and partly cloudy skies on Christmas Day, when highs will be about the same as today's, though a few degrees lower in some communities.