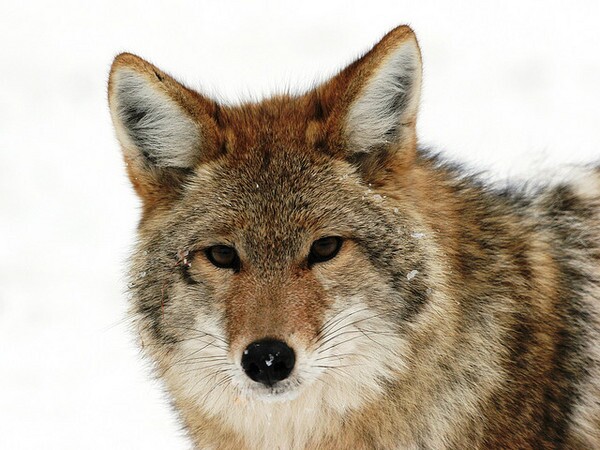 A campaign to urge California counties not to work with a controversial federal agency accused of massive cruelty to wildlife is gaining traction, as Humboldt County's Board of Supervisors has agreed to discuss whether to renew the county's annual contract with Wildlife Services.
The agency, part of the U.S. Department of Agriculture, has come under increasing fire in recent years for what critics call its wasteful, cruel, and ineffective methods of managing native wildlife across the country. Sonoma and Marin counties have already stopped contracting with the agency. On Monday, a group of wildlife protection activists and organizations sent a letter to the Humboldt and Mendocino boards of supervisors formally urging them to do likewise.
The move by Humboldt County's supervisors came on Tuesday, as the Board postponed a previously scheduled vote on renewing the county's Wildlife Services contract for at least a month to allow public discussion of the issue.
"I am elated that the board has agreed to consider whether to renew its contract with Wildlife Services," said North Coast wildlife rehabilitator Monte Merrick, one of the letter's signers. "Wildlife Services is increasingly controversial and there are better options to address wildlife conflicts."
Wildlife Services kills tens of thousands of animals a year in California, with the main target species being coyotes, bears, mountain lions, and foxes. A 2013 series of investigative reports by the Sacramento Bee's Tom Knudsen revealed that nationwide, at least 50,000 non-target animals were killed by mistake by the agency since 2000, including household pets and protected species.
Since Marin County ended its contract with the agency 14 years ago and instituted a non-lethal predator control policy, livestock losses have dropped by almost two thirds, as are the county's expenses for predator control. Sonoma ended its contract with Wildlife Services last year, and is still crafting an alternative policy.
"Humboldt County has an opportunity to do what's right here by reviewing their contract with Wildlife Services and shifting towards a nonlethal program that is ecologically, economically and ethically justifiable," said Camilla Fox of Project Coyote, another signer of Monday's letter. "We pledge our assistance to the county toward this end and urge the Board of Supervisors to emulate the successful Marin County Livestock and Wildlife Protection Program that provides non-lethal assistance to ranchers."