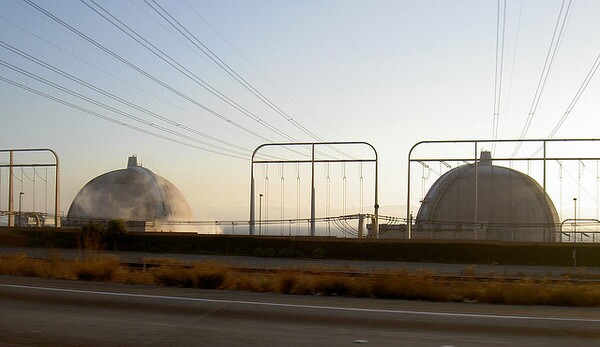 An unpleasant aspect of shutting down Southern California's only nuclear power plant started Monday, as plant operator Southern California Edison (SCE) laid the groundwork to begin laying off about 600 plant workers.
The 2,200-megawatt plant on the San Diego County coast has been closed down since January 2012 after a leak of radioactive steam at one of the facility's two remaining reactors. SCE announced earlier this month that it would be decommissioning the plant.
SCE made the terminations official Monday by issuing a "workforce reduction notice" targeting 600 non-union positions. Those workers will lose their jobs within 60 days. All told about 500 additional positions will be shed as SCE begins the long decommissioning process at San Onofre, slashing the plant's workforce from 1,500 to a skeleton crew of 400.
Unionized employees affected by the plant's closure have a bit of an advantage, as SCE will be consulting with the Utility Workers Union of America and the International Brotherhood of Electric Workers on retraining and job placement for workers represented by those two unions.
"The premature shutdown of San Onofre is very unfortunate," said Pete Dietrich, SCE's senior vice president and chief nuclear officer, in a statement. "We have an extraordinary team of men and women. We appreciate their years of dedicated service and will continue to extend to them the utmost respect and consideration." Dietrich said the company would be holding a job fair for terminated workers.