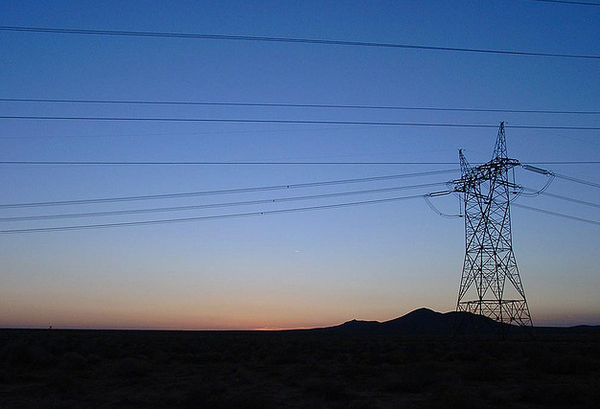 Though Southern California Edison (SCE) would like to restart Unit 2 of its shuttered San Onofre plant, California's power grid has to plan for the contingency that the nuclear power plant on the San Diego County coast will remain shut down during the peak season. Fortunately, the California Independent System Operator (CaISO) offered some encouraging words on that score on Monday. But Southern Californians will still need to be ready to conserve.
With both units of San Onofre shut down, the part of the state's grid that includes SCE's and San Diego Gas and Electric's customers will have to do without more than 2,000 megawatts of baseload power. We did so last summer with no obvious horrible consequences for utility customer, but there are a couple added complications for 2013. The state is very dry, meaning that the supply of dispatchable hydroelectric power is likely to be quite limited. CaISO projects that demand for power will be at least two percent higher than it was in 2012, due to the state's slowly recovering economy. And last year grid operators were able to replace about 900 megawatts of power from San Onofre with electricity from AES's gas-fired Huntington Beach power plants, which are due to be torn down and replaced.
All that said, CaISO wasn't sounding the emergency alarm in their Monday announcement. Because of certain ongoing vulnerabilities in the transmission grid, CaISO said that ensuring the power stays on in southern Orange County and San Diego County will be "marginally more challenging" than in 2012, but adds that the risks of rolling blackouts are still "within planning standards."
As we've reported recently, CaISO is adapting the grid to a summer without San Onofre by improving transmission capacity in the Long Beach area and improving control over voltage regulation, and the agency expects those upgrades, which include using the old Huntington Beach plants as synchronous condensers, to cover predictable peak demand times throughout the summer even if San Onofre stays shut down.
Even with a shortage in potential hydroelectric power, Southern California's peak electrical demand isn't expected to reach the danger point where the grid doesn't have enough of a "reserve margin" of surplus power. At a reserve margin of 3 percent, CaISO would be forced to launch "load shedding," more commonly known as "rolling blackouts." But Southern California's reserve margin isn't expected to dip below 6 percent this summer. That's in part due to a whole lot of new power generation capacity, including solar power that will provide a boost to the grid just when demand peaks in afternoon.
All is not rosy in CaISO's forecast, though. If a heat wave hits the south state this summer -- and given conditions so far, that seems likely -- while another power plant is down for maintenance or repair, it's possible that we might eat into that reserve margin more than is comfortable for CaISO. If that happens, the grid operator will activate the state's Flex Alert system, which calls for voluntary conservation on the part of California's residential and commercial energy users.
"We ask consumers to watch for Flex Alerts on TV and radio and conserve electricity to ensure enough power for everyone," said ISO President and CEO Steve Berberich in Monday's statement. "Californians can do their part to help relieve the stress on the system by reducing their electricity use during the afternoon peak created by air conditioning. We thank them in advance for responding when Flex Alerts are issued."
You can sign up to receive Flex Alerts through a variety of social media options on CaISO's website.