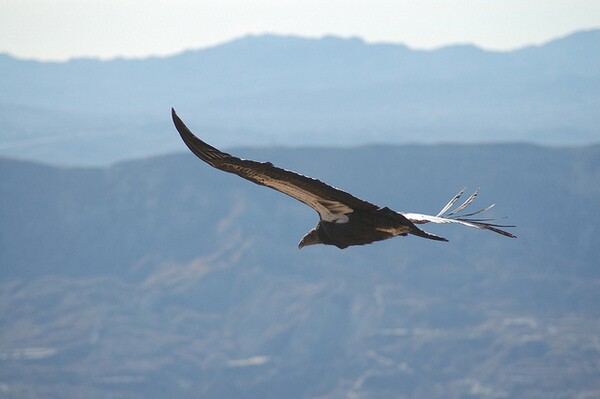 The U.S. Fish and Wildlife Service will be releasing its 15-year plan for managing three Southern California National Wildlife Refuges to benefit the Endangered California condor, and two of the refuges may see increased public access as a result.
On Monday, the Federal Register will include the announcement of USFWS' Final Comprehensive Conservation Plan and Environmental Assessment for the Hopper Mountain, Bitter Creek, and Blue Ridge National Wildlife Refuges (NWR), all of which play critical roles in the agency''s work to reestablish the California condor in the wild.
Though the Hopper Mountain NWR in the Topa Topa Mountains north of Fillmore will remain closed to public access, both the Blue Ridge NWR near Sequoia National Park and the Bitter Creek NWR southwest of Bakersfield may be opened to the public as a result of the new Conservation Plan.
The Conservation Plan also includes construction of a 1,000-square-foot treatment facility for California condors at Bitter Creek NWR.
All three refuges are currently closed to the public, but as part of the 15-year plan parts of Bitter Creek and Blue Ridge NWRs would be opened to visitors, with Bitter Creek creating a hiking trail and a condor observation platform. Blue Ridge's public access plan would include starting a volunteer program.
The Bitter Creek NWR occupies 14,097 acres at the junction of Kern, San Luis Obispo, and Ventura counties, in the foothills of the Tehachapi Mountains at the south end of the San Joaquin Valley. Blue Ridge NWR protects 897 acres of Sierra Nevada foothills east of Porterville in Tulare County. Along with the nearly 1,500-acre Hopper Mountain NWR, all were created with the primary goal of protecting the California condor before a then-controversial captive breeding program resulted in the capture of the last wild condors in 1987.
The Conservation Plan has been deemed by USFWS to pose minimal risk to protected species or the environment. The agency issued a formal Finding of No Significant Impact for the plan in September, which allows the plan to proceed without a full Environmental Impact Statement process.
Once the availability announcement hits the Federal Register on Monday, USFWS can start implementing the plan immediately. That means it may not be too long before Californians have a couple of new condor-watching road trip destinations.