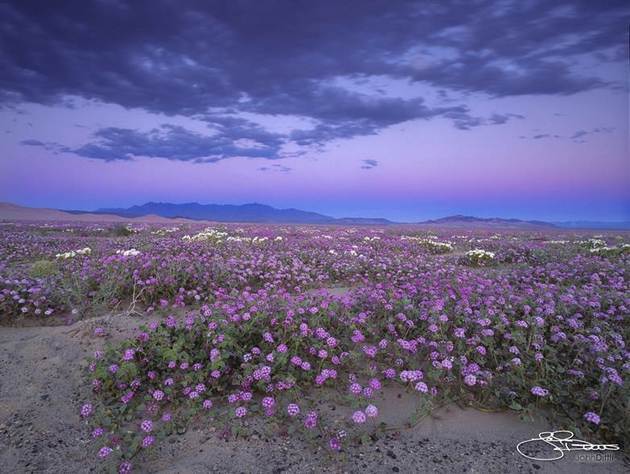 Where I live, in a mountainous community on the eastern slope of the Sierra Nevada, we were harvesting red ripe tomatoes in late October. It was a subtle reminder that we live in a different era than when I moved here thirty years ago. Climate change is moving closer to home for many of us in California and beyond, manifesting in warmer, drier winters, drought-stressed gardens and altered growing seasons.
California recently adopted a goal to get 50 percent of our electricity from renewable energy sources by 2030. SB-350, the Clean Energy and Pollution Reduction Act of 2015, was signed into law in October by Governor Brown at Griffith Park. This ambitious legislation puts California at the forefront of the global effort to combat the impacts of climate change.
If we really want to reduce consumption of polluting energy sources like coal, oil and gas, we need enough renewable energy to power our homes and California's economy and it must be captured in many ways - on rooftops, through increased energy efficiency and conservation, through emerging technologies that will improve how we generate and store energy and through intelligently designed large-scale wind, solar and geothermal production. An "all of the above" clean energy strategy is needed to accomplish California's trend-setting climate goals.
That doesn't mean we should stand by and allow a chaotic rush of renewable energy projects to set up shop on our most cherished public lands. Our nation has a long history of clashes between conservation efforts and energy development projects on public lands. But there is progress on that front. The U.S. Department of the Interior is moving from a project-by-project approach, which has led to siting projects in locations rife with conflict, to smarter, wide-scale planning that safeguards our most important lands and facilitates development in the most appropriate places. Large-scale power plants should be steered toward already disturbed lands, both public and private. They also need to capture power where it's generated, which points to mountain passes for wind and deserts for solar.
In California, our desert regions contain some of the best solar resources in the world; but solar energy production brings environmental impacts and must be sited cautiously to avoid harming wildlife and wild lands. Public lands managed by the U.S. Bureau of Land Management (BLM) can help accommodate our need for clean energy. The BLM has just released a plan, covering 10 million acres of the California desert, to do just that, balancing energy development with the conservation of places important to wildlife and people alike.
The Desert Renewable Energy Conservation Plan (DRECP), a landmark collaborative effort nine years in the making, was issued in near-final form on November 10. The DRECP identifies not only public lands that could host large-scale renewable energy facilities, but it also sets aside nearly 4 million acres of public lands for permanent conservation, because of their natural, geological and cultural values. These treasured lands will become part of BLM's National Landscape Conservation System, which will forever preserve the desert's wide open spaces, starry night skies and opportunities for recreation -- from hiking and camping, to four-wheel drive touring on back roads.
Places like the Amargosa River country, jewel of the Mojave Desert, and the extensive Colorado desert that covers Chuckwalla Bench east of Palm Springs and is home to colorful ocotillo and palo verde trees will be permanently protected -- along with the remote Silurian Valley, a historical and scenic treasure that lies between Death Valley National Park and Mojave National Preserve. These and other conservation lands will help ensure that desert plants and animals survive, with pathways for migration and enough space to adapt to this era of climate change.
While the BLM's plan is a great improvement over earlier drafts, it is not perfect and should be improved before it is finalized in 2016. The DRECP currently leaves about 800,000 acres of public lands in limbo -- not slated for development and not slated for conservation, either. This includes scenic and undeveloped public lands like the Owens Valley. The BLM should decide the fate of these lands so that nearby residents, local business owners, visitors, energy companies and other stakeholders have clarity on how the desert's public lands will be managed into the future.
The DRECP is only the first phase of planning for the future of the California desert. The California Energy Commission, the BLM and desert counties are working on similar plans covering private lands. When these "Phase II" plans are completed, the BLM and California will be able to claim a "first" for one of the largest landscape-level plans in the United States -- one that can provide much-needed clean energy and preserve our desert legacy for generations to come.
Commentaries are the opinions of their authors, and do not necessarily reflect the views of KCETLink.