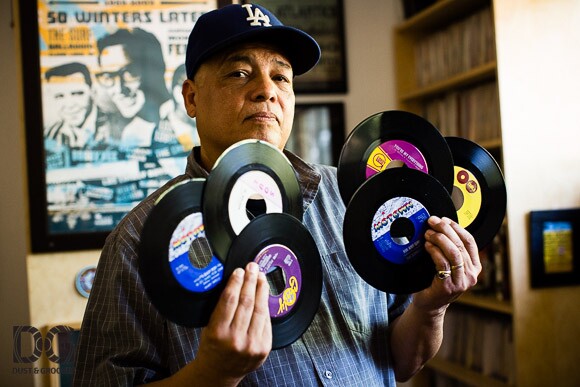 The constant push and pull of cultural binaries and identities has given Los Angeles its current status as the preeminent cultural and artistic capital of the world. Today, we look back at five of 2014's featured articles from metro Los Angeles. On New Year's Day at 1 PM PST on KCET-TV, we will be airing a three-hour Artbound Marathon which will feature a mash up of our episodes from this year. We hope you enjoy catching up on all the artistic discussions and activities that pervaded arts and culture in 2014.
---
The Enduring Mysteries of Zorthian Ranch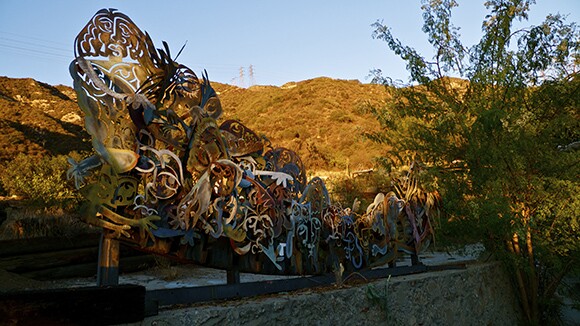 Nestled in the foothills of Altadena lies the infamous 48-acre art junkyard "Zorthian Ranch," built by Armenian Genocide survivor Jirayr Zorthian.
---
The Southern Soul Spinners: Revolving Around the Eastside Sound
The Southern Soul Spinners play R&B styles that go by different names in L.A.: oldies, slow-jams, and -- at least among Chicanos -- "firme rolas."
---
Wildflowering L.A. with Fritz Haeg
Wildflowering L.A. aims to spark people's imaginations about the very nature of the city that we live in, what it could be, and what it used to be.
---
Bringing Healthy Food Alternatives to Boyle Heights
Poor diet and lack of physical activity in Boyle Heights are made possible by barriers to health in the L.A. neighborhood.
---
Valley Vista: The Artists of the San Fernando Valley
A new retrospective exhibition highlights the art history of the San Fernando Valley from 1970-1990.