Through a series of short films and articles, Monomania L.A. profiles five L.A. as Subject collectors who have turned a monomaniacal obsession with a particular aspect of Southern California history into a public resource. These collectors have documented disparate subjects -- the California orange, sci-fi reading circles, political graphics, a Mexican rancho, African American photographers -- but their stories share one thing in common: a passion for history that has enriched our understanding of Southern California's past.
In this land of newcomers and transplants, Ernest Marquez can trace his California lineage back further than most. Born in 1924 on land that the Mexican government granted to his great-grandparents in 1839, Marquez has devoted much of his life to documenting a family history that began in 1771, when his great-great-grandfather Francisco Reyes arrived here as a soldier in the Spanish army.
"I went to the library and got history books about Santa Monica and Los Angeles and couldn't find anything about our rancho in them," Marquez told us. "The historians completely ignored our family and our rancho for some reason. If there was some mention of it, there might have been a paragraph or two."
But Marquez wanted more. So he set out on a decades-long quest to piece together his family's history. He sent away to the National Archives for the Land Commission records on Rancho Boca de Santa Monica, the 6,656-acre land grant his great-grandfathers Ysidro Reyes and Francisco Marquez received in 1839. He scoured the region's archival collections for information about his ancestors.
Eventually, he began writing a narrative history of his family. Naturally enough, he wanted to illustrate his history with photos from Southern California's rancho period.
And in the process, a new collection was born.
"I discovered there weren't any [photos from the rancho period], but along the way I found these other images of Los Angeles, Santa Monica, Redondo Beach," Marquez said.
One photo became two; two became two hundred; and ultimately Marquez amassed a trove of 4,600 rare photos of historical Southern California, with an emphasis on the Santa Monica Bay shore.
Marquez described his passion for collecting as a sort of obsession.
"You see something and you know you don't have it, and you want it, and you get it by any means."
Marquez bought so much that he felt compelled to hide his new acquisitions from his wife, squirreling them away in a converted darkroom inside his garage. He didn't want her to discover the cost of his obsession.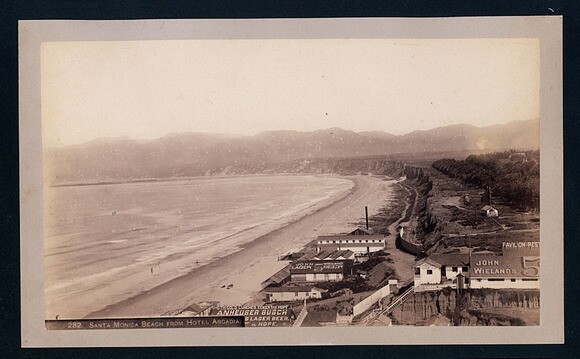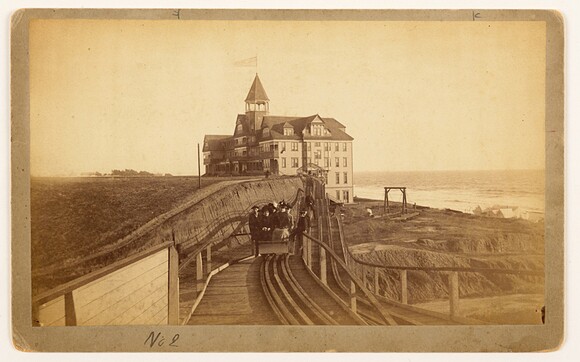 Eventually, though, his obsession proved quite lucrative. Marquez published several books that drew liberally from his collection, including titles from Angel City Press about the Santa Monica beach and a Prohibition-era gambling ship that once anchored itself off the L.A. coast. In 2014 he sold his photos to the Huntington Library, where they joined what was already one of the finest photographic records of Southern California's past.
Now Marquez has turned his attention back to finishing a book-length history of Rancho Boca de Santa Monica. He also plans to mark the remains of his ancestors in his family's cemetery in Santa Monica Canyon -- one of two parcels of the rancho that still remain within the family -- with crosses lovingly decorated with materials that recall the land's history.
Marquez' project marks the culmination of a long journey.
"When I was growing up I didn't want to be Mexican," he said. "I wanted to be like the other kids living in Santa Monica Canyon. There was a lot of prejudice in those days. Some of the mothers didn't want their kids playing with me."
Today, he proudly identifies as a Californio.
"When I grew up, I realized what an important background I have," Marquez told us. "My family deserves to be recognized as the original family in Santa Monica Canyon. They deserve to be recognized as an original family that came to California in 1769. We're not newcomers to California. We were among the founders of California."
All images from the Ernest Marquez Collection. Courtesy of The Huntington Library, San Marino, California.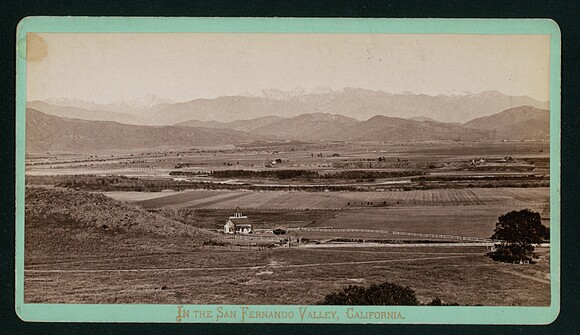 ---
This project was made possible with support from Cal Humanities, a non-profit partner of the National Endowment for the Humanities. Visit http://www.calhum.org.
Dig this story? Sign up for our newsletter to get unique arts & culture stories and videos from across Southern California in your inbox. Also, follow Artbound on Facebook, Twitter, and Youtube.