Young Women Discover Their Voice and the San Gabriel Mountains Through Photography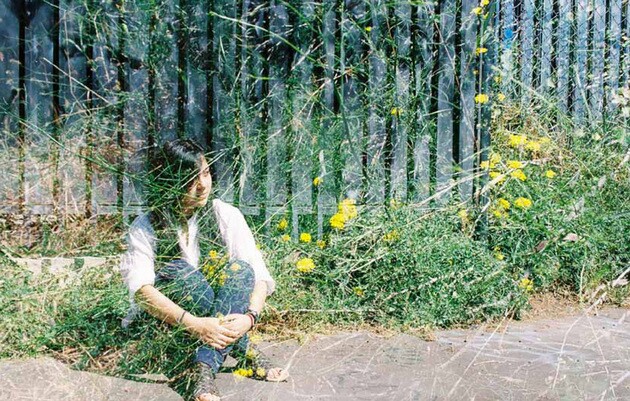 "You don't make a photograph just with a camera. You bring to the act of photography all the pictures you have seen, the books you have read, the music you have heard, the people you have loved," said Ansel Adams, a master in the art of landscape photography.
Any dedicated photographer knows that to hold a camera in your hand is a powerful thing; through a camera's lens, we create a world based on what we choose to focus on.
Last summer, ten young Latinas from Boyle Heights were selected through applications to the leadership program Girls Today, Women Tomorrow to participate in Las Fotos Project, a non-profit community program that encourages creativity and self-expression by teaching them the basics of photography. The girls had the opportunity to create photographs that not only allowed a tantalizing glimpse of their own everyday lives, but also provoked questions about their relationship with nature.
Their works are now collected in the book "Nature: Double Exposed -- Boyle Heights meets the San Gabriel Mountains." In it, readers see haunting images of family members and friends playing in and around the neighborhood, juxtaposed with ghostly wisps of trees or leaves or water hovering over the urban landscape. Paired with haiku-like poems, their images allow readers to see the world through the young girls' eyes, even for just a few minutes.
"Palm trees or sidewalks, why do we have to choose?" asks 18-year old Almanet Romero. Beside her words, palm trees line the street while a dirt path is blurred on the background. A bold, red stop sign shimmers while grassy brush peeps from underneath. "Stop leaving, trash, on places, where it doesn't belong," writes 17-year old Ana Cortes beside it. Lost in the urban jungle, we often forget where true wilderness lies, but through the photography of these young girls, we're suddenly reminded.
The girls were taught the basics of analog photography, creating their photographs through a process called double exposure -- superimposing two exposures to create one single image. "By photographing the San Gabriel mountains and then Boyle Heights, it was a great way for the two images to combine, so the girls could start seeing the mountains as part of their community," said Eric V. Ibarra, founder of Las Fotos Project.
With a 35mm camera in hand, they all went up to the San Gabriel Mountains, led by Lizbeth Rojas, who proposed the project through the San Gabriel Mountains Forever Leadership Academy, a six-month-long volunteer program that aims to support local community projects to build awareness of the San Gabriel Mountains. Acting as a mentor, Rojas and Las Fotos Project gave these young girls the venue to express themselves last summer.
"I had no idea what double exposure was and I had never really used a film camera," says Cortes of the experience. "It was fun learning that we could take pictures with a film camera and then take more pictures using the same film. The pictures turned out really amazing."
Discovery was the recurring theme throughout the program. "When we took them to the San Gabriel Mountains, they were surprised by everything that was there," says Rojas. Many of the girls had no previous experience with the medium and the San Gabriel Mountains.
Though summer has long gone, Rojas says the experience has given her and the other girls something they would remember all their lives. "I noticed a change within us. When we got back to the house, we would pick up the trash more. We were more caring about the environment."
Las Fotos are hoping that the girls' experience would similarly open the eyes of others by making "Nature: Double Exposed" available to the public through online publisher MagCloud. "If someone purchases this book, they're probably going to be holding on to it for a really long time," says Ibarra, "Now these girls have created something that's out there in the world. That's really something."
You can preview "Nature: Double Exposed" at MagCloud.