There are two South Parks in Los Angeles. One is the booming residential district on downtown's southern flank, a neighborhood of sleek apartment towers and surface parking lots. It takes its name from a redevelopment vision of the 1970s, a nine-block park that never left the drawing board.
And the other is the original South Park, 19 acres of green space some 40 blocks away in South Los Angeles. Bounded by Avalon Boulevard and San Pedro, 49th, and 51st streets, South Park's age might surprise some: it's been a city park since 1899. At the time, there were only eleven other municipal parks in Los Angeles. And its name made sense. It was by far the most southern of the city's parks, which included outdoor retreats like Westlake and Eastlake parks.
When the city purchased it from a private developer for $10,000, South Park was little more than an open tract of orange and walnut trees amid new housing subdivisions. But the city's parks department quickly transformed it into a well-cultivated garden. Water from a 172-foot artesian well sustained its lush landscaping: colorful flower beds, fourteen varieties of oaks, and a walk lined with pepper trees. But the chief attraction was a dramatic allée of palm trees. Two sets of palms -- Canary Island date palms on the outside, Mexican fan palms on the inside -- lined a wide pedestrian promenade.
The community embraced it, picnicking under the shade trees and taking flower-scented strolls. South Park became an especially popular place for casual games; the L.A. Times called it "the monte carlo of Los Angeles, minus the wicked jingle of the coin." Horseshoe pitchers took to the lawns while checkers and pinochle players clung to the park's tables. There was even a local specialty named tiddle-dee-winks, a variant of horseshoes that used brass disks, that was said to have been invented at South Park.
South Park remained an important community gathering place as African Americans made the surrounding neighborhood their own. In the 1940s, legends of South Central's jazz scene performed under its band shell, and in later decades the park hosted anti-war protests and other political demonstrations. Today, though it may have lost exclusive use of its name, South Park remains an oasis of green in park-poor South Los Angeles.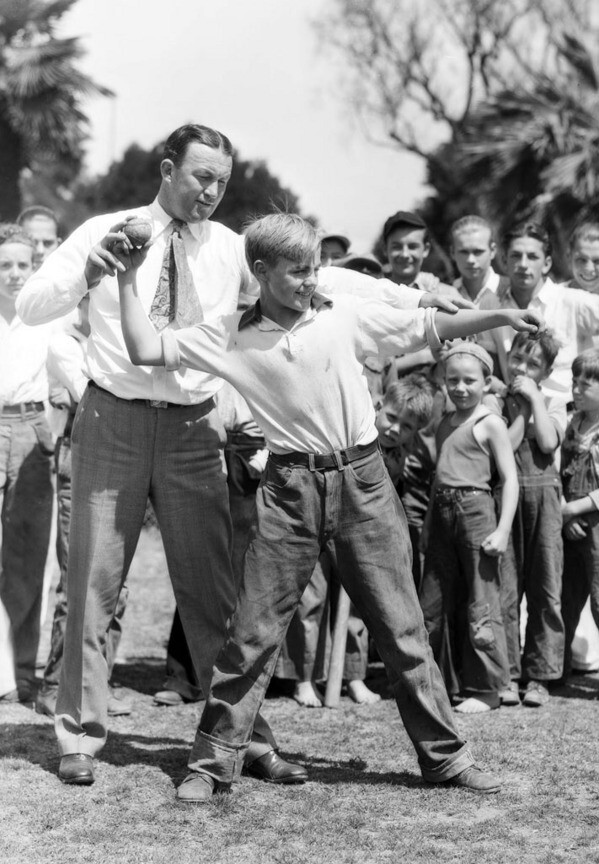 L.A. as Subject is an association of more than 230 libraries, museums, official archives, cultural institutions, and private collectors. Hosted by the USC Libraries, L.A. as Subject is dedicated to preserving and telling the sometimes-hidden stories and histories of the Los Angeles region.