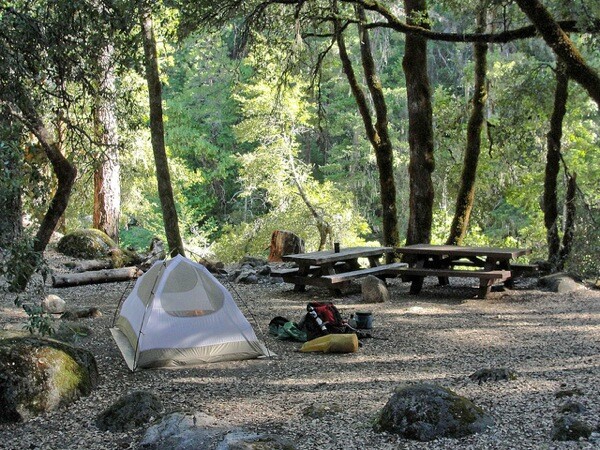 Southern California has been spared, but the comforts of water at some campgrounds up north will not be available this summer. A state water board has sent notices to 11 national forests restricting certain water uses during the drought, according to the U.S. Forest Service.
To meet water demands, the State Water Resources Control Board is curtailing junior water rights flowing from national forest streams into the Sacramento and San Joaquin valleys, as well as the middle fork of the Eel River in Northern California, starting this week. The affected forests include Sequoia, Sierra, Tahoe, Stanislaus, Eldorado, Lassen, Plumas, Mendocino, Shasta-Trinity, and Modoc.
Besides campgrounds, recreational residences, livestock users, and ski areas may also be affected. Each forest will separately announce specifics about the restrictions. The curtailment will not apply to backpackers scooping up water from a river or lake into a canister for drinking and cooking, according to USFS' regional office.