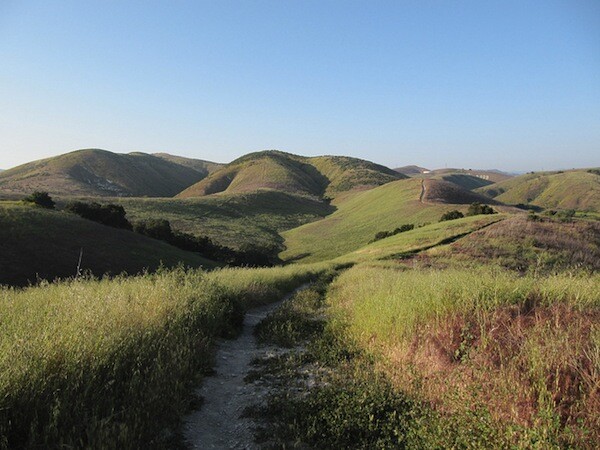 Locked gates at two National Park Service units in the Santa Monica Mountains were cut this weekend, leaving the impression that the parks were open to visitors. Rangers on Saturday morning found gates wide open at Rancho Sierra Vista in Newbury Park and Cheeseboro/Palo Comado Canyons in Agoura Hills. The two park units are about 16 miles apart along the 101 Freeway.
What irks officials the most isn't the fact that visitors may have inadvertently entered the parks in violation of the government shutdown, but that fire danger was high this weekend. "In the event of a fire, visitors deep inside the canyons may not be able to exit in time," stated a news release.
"During the shutdown, we have had an informal and informational approach to the
closure," Superintendent David Szymanski of the Santa Monica Mountains National Recreation Area told KCET. "However, during red flag, we will actually clear people from the park."
He noted that the fire conditions were similar to when the Springs Fire erupted earlier this year, when some 24,000 acres were burned, and that fire warning signs were installed at the closed gates.
Like SoCal Wanderer on Facebook and follow @SoCal_Wanderer on Twitter.