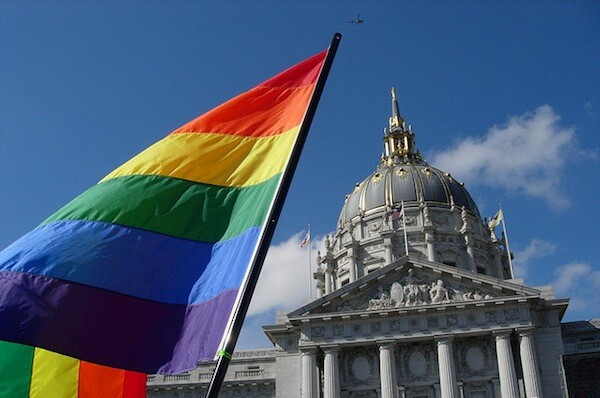 Proposition 8, the successful 2008 voter initiative that banned gay marriage in California, has been struck down by the U.S. 9th Circuit Court of Appeals, the court announced this morning. "Proposition 8 served no purpose, and had no effect, other than to lessen the status and human dignity of gays and lesbians in California," the court said, according to the Los Angeles Times.
"Historic!" exclaimed a text alert from the American Foundation for Equal Rights, which is representing plaintiffs in the case. "Anti-marriage forces will fight," the message continued, warning of an appeal from ProtectMarriage, the group that sponsored Prop 8.
The gay marriage ban was struck down by a federal district court in 2010, but a stay on the ruling was issued, pending the decision of a higher court. The same is likely to happen again.
"The losing party can appeal the ruling to a larger panel of the 9th Circuit, which would delay U.S. Supreme Court review for many months or longer, or go directly to the high court," explained the Los Angeles Times before today's decision was announced. "The sponsors of Proposition 8, ProtectMarriage, have said they were eager to get to the high court as soon as possible."
A number of rallies and events are planned for later today.