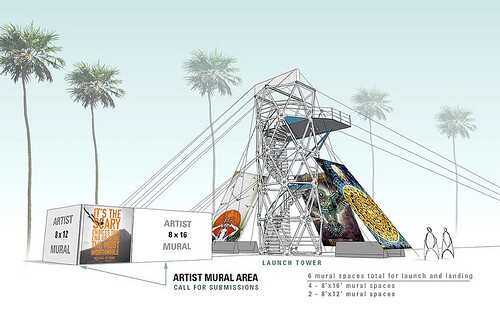 A 750-foot long zipline that reaches heights of 50 feet is scheduled to open next week at Venice Beach for a three-month test run.
The ride lasts about 40 seconds and extends from Windward Plaza to 17th Avenue, ending at a landing pad 30 feet above the ground. It provides a view that even Venice's most blissed-out denizens can't claim to have seen before.
There are various safety regulations in place for the zipline (joyriders must step on a scale before they're harnessed up), though there is no age limit. The ride costs $20 ($18 for transit pass holders), proceeds of which go towards neighborhood cleanup efforts.
The project was first proposed by former city councilmember Bill Rosendahl in May 2011, and was approved by the California Coastal Commission earlier this year. Opponents had voiced concerns about noise levels -- but we recommend heading out there this summer and adding your own voice to the clamor.
Check out other California ziplining locations here!
Explore Venice Beach with Departures here!