KCET is honoring Black History Month in February with several programs that celebrate how African-Americans have shaped the nation's history. Here's a line-up of our relevant programs:
Tuesday, Feb. 4 @ 10PM: Education of Harvey Gantt

Narrated by Tony-winning actor Phylicia Rashad, The Education of Harvey Gantt tells the pivotal, yet largely forgotten, story of desegregation. Interviews with Gantt, distinguished scholars and civil rights veterans, and archival footage and reenactment illuminate the events leading up to Gantt's enrollment, the unfolding of entrance day and the impact of Clemson's integration on the state and the nation. In recounting this chapter of American civil rights history, the documentary illustrates how a determined young man, his family and his legal champions brought about permanent change.
Tuesday, Feb. 4 @ 10:30PM: Civic Life Of Nathaniel Colley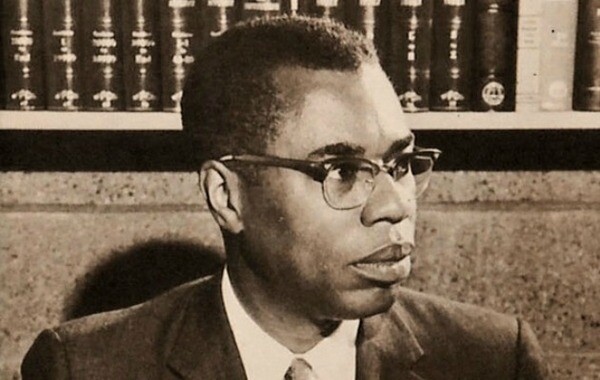 Nathaniel Colley, one of Sacramento's earliest African American lawyers, spent 50 years shaping the course of American history. His passion for education and civil rights brought Colley together with John F. Kennedy, Lyndon Johnson, Rosa Parks, Edmund "Pat" Brown, and Bill Clinton. We'll discover the achievements of this Sacramento-born advocate for justice and equality.
Friday, Feb. 7 @ 8PM: Meet Mary Pleasant

Meet Mary Pleasant, the 19th-century African American woman born a slave who became an international abolitionist, a prosperous entrepreneur, and a civil-rights activist who helped alter modern-day civil rights law. Now called the Mother of Civil Rights in California,Pleasant--as activist and individual--was that and much more. Meet Mary Pleasant was winner of Best of Festival (Peace Medallion) Award for Best Documentary; Berkeley Video & Film Festival and Best Historical Documentary; New York International Independent Film and Video Festival in LA.
Sunday, Feb. 9 @ 11PM: Colored Frames

Colored Frames reflects on the last 50 years in African-American art by exploring the influences, inspirations and experiences of black artists. Beginning at the height of the Civil Rights Era and leading up to the present, it provides a truthful, unflinching look at often-ignored artists and their progeny. Impressionistic video collages showcase the wide variety, both thematically and stylistically, of contemporary pieces of black artists working in the genres of illustration, abstraction and surrealism, among others. Colored Frames also chronicles the black artist's struggle for visibility and acceptance in mainstream art society as well as their experiences challenging assumptions about what constitutes "blackness," even within their own community.
Friday, Feb. 14 @ 8:30PM: Integrating Ole Miss: James Meredith and Beyond
Integrating Ole Miss presents the University of Mississippi as a microcosm for the Civil Rights Movement in the state and across the nation. In the midst of the Civil Rights Movement, James Meredith became the first Black student to enroll at Ole Miss. His application created an uproar that made news around the world and culminated in a deadly riot and federal intervention. Fifty years later, the university is fully integrated and, in 2008, international spotlight was once again on the university - this time, however, to cover a presidential debate that featured the man who would become America's first Black President. From the status quo of 1960 to today, Ole Miss, like America, has grown and changed.
Friday, Feb. 14 @ 8PM: Jesse Owens: Enduring Spirit
This is the story of Jesse Owens, the son of Alabama sharecroppers who became one of the most celebrated athletes in the world after winning four gold medals at the 1936 Berlin Olympics. Owens attended the Ohio State University where he ran track and shattered many collegiate records. This program looks at the impact Owens had after he finished competing and his long relationship with Ohio State.
Friday, Feb. 21 @ 8PM: Building The Dream

Building the Dream recounts the journey of an idea for a national monument honoring Martin Luther King Jr. - from a group of friends talking around a kitchen table to the creation of this permanent symbol - to ensure King's Dream will remain alive for future generations.
- - - - - - - - - - - - -
Below are videos of past Black History Month local heroes:
Dr. Richard Allen Williams: Richard Allen Williams, MD, FACC and FAHA, has made it his mission to improve the health of all people while recognizing the particular medical issues affecting African Americans and other minorities through his nonprofit organization, Minority Health Institute, Inc. (MHI).
Angeles Echols-Brown: Mrs. Angeles Echols-Brown and her Los Angeles-based nonprofit organization, Educating Young Minds (EYM), are building a better tomorrow for inner-city students.